We are passionate about connecting people to Jesus and to each other.
Regardless of where you are in life, we want you to know that you are welcome here. Join us for a service and see why God's family is so awesome.
Kids are important to us. So we've created safe, fun environments where they can learn about Jesus on their level. Every Sunday, babies through fifth-graders are taught the Bible in creative and relevant ways.
HSM is Harvest's student ministry. Today's middle and high school students will lead the next generation of the church and change the world. At HSM, students learn to love God and live the life He has for them.
We love connecting people to people. Join a group and experience the great change that happens when you grow in your faith with others. After all, you can't do life alone.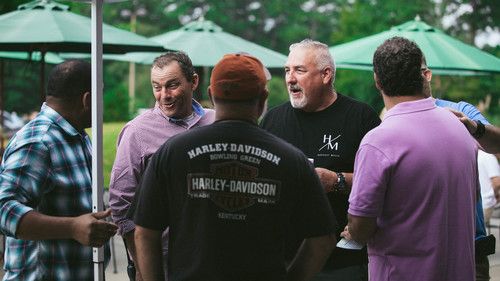 Want to know more about our beliefs and values?
If it's your first time at Harvest, you're our honored guest. Here are answers to a few frequently asked questions to help you plan your visit.
Where do I go when I get there?
The parking team will cheerfully direct you to the closest available spot. Then the greeting team will meet you on the patio and show you where to find the worship center, restrooms, and children's ministry. If you need anything, just ask anyone wearing a Harvest lanyard. We're a friendly bunch, and we'd love to serve you.
What do you do for the kids?
In Kidstown, children fifth grade and younger experience Jesus on their level. Kidstown is a safe environment where kids have their own services with singing, Bible lessons, and small group time.
For nursing mothers, we have a viewing room where moms and infants can watch the service together.
Gatherings last about an hour. We start by singing a few worship songs and then we hear from one of our pastors, Jim or Jen Cowart... or both together! To get a feel for our teaching style, check out the
current series
. At the end, we respond to what we've heard by singing, praying for one another, and bringing our tithes and offerings.
Most people dress casually, but you are welcome to wear whatever makes you comfortable.
Visitors blend in, you'll be treated like one of the family. Don't worry, you won't be put on the spot or asked to speak. Shy or extrovert--you'll fit right in.
Can I attend if I'm _____________?
Fill in the blank with whatever fear you have about not being accepted: divorced, single parent, broke, an addict, bi-racial, a skeptic, etc. Everyone is welcome at Harvest. So come as you are, and we'll see you on Sunday!
We'd love to answer any questions you might have.